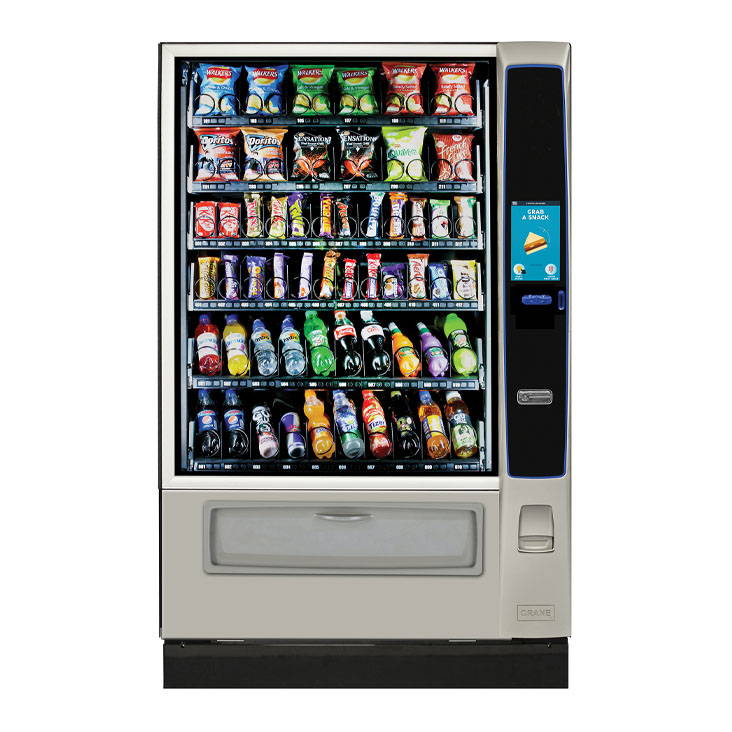 Height: 1830mm
Width : 1180mm
Depth: 813mm
Weight: 293kg
Crane Merchant Media 6 Touch
The Crane Merchant Media 6 Touch vending machine is a game-changer in the vending industry. This sleek and modern vending solution offers:

A user-friendly 6-inch touchscreen for easy product selection.

High-resolution product images and descriptions for an enticing display.
Customizable product offerings to cater to your location's needs.

Cashless payment options for modern convenience.

Energy-efficient design for sustainability and cost savings.

Robust security features for peace of mind.

Remote monitoring and reporting for real-time insights.
ADA compliance for accessibility.

Reliable performance with minimal maintenance.
A contemporary design that enhances any location's aesthetics.


Upgrade your vending business with the Crane Merchant Media 6 Touch vending machine, offering a superior customer experience and increased profitability.

Height: 1830mm
Width : 1180mm
Depth: 813mm
Weight: 293kg


Contactless payments
with card or key