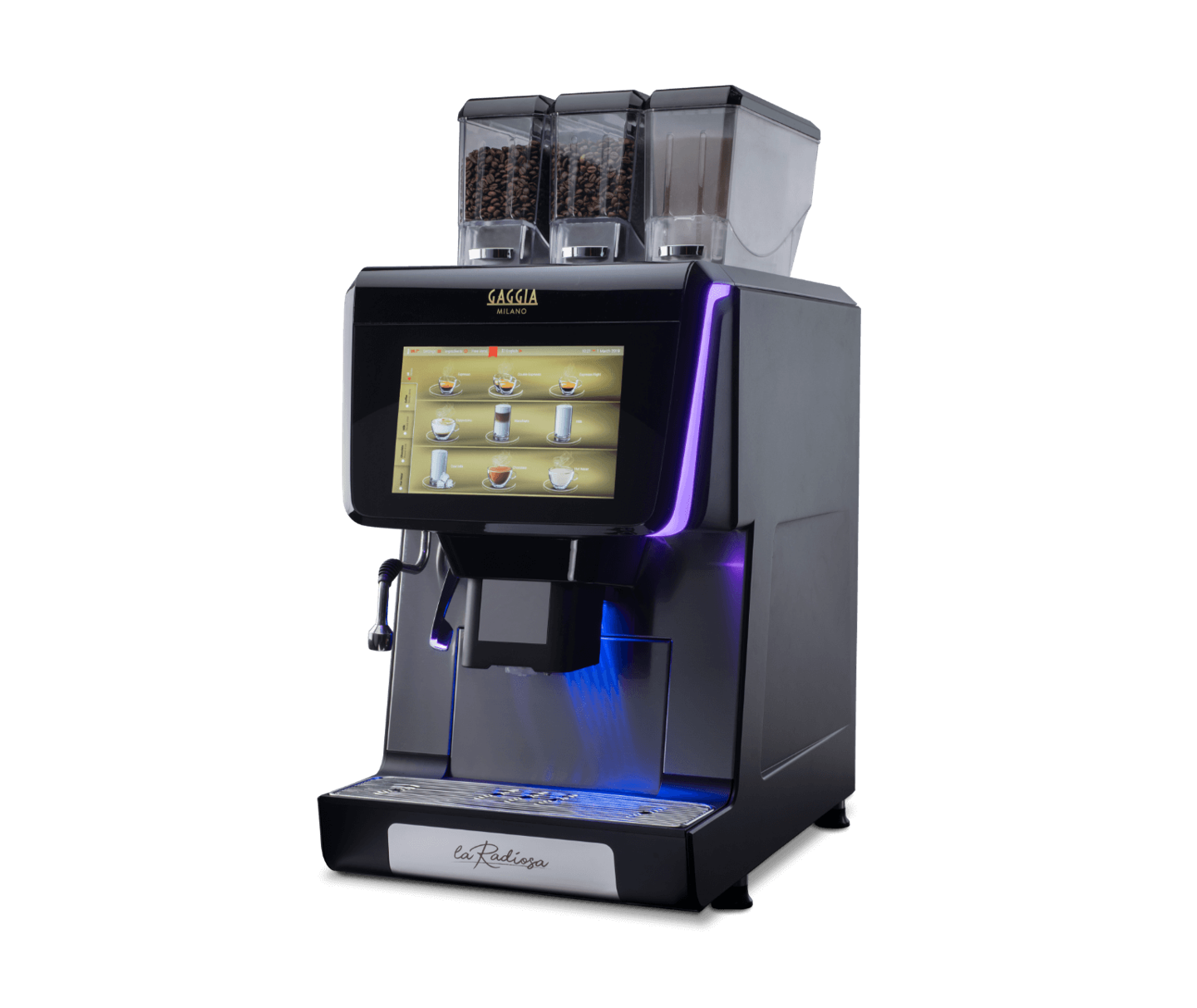 Height: 789 mm
Width : 368 mm
Depth: 586 mm
Weight: 47 kg
Power Supply Voltage: 230-240 V
Power Supply Frequency: 50-60 HZ

Canto Touch is at the top of the Vending sector for its drink quality, innovative touch screen interface and advanced personalised functions. Thanks to a vast range of pre-selections, your clients can choose the drink that best suits their taste. With the DUAL CUP device they can even choose the cup in which to drink it. Just like high street coffees.
The harmonious and modern design features an eye-catching interface, intuitive and user-friendly. It has great visual impact through the use of emotional images and warmth of colour, inspired by the smooth pleasure of the drinks.
The first thing you'll notice about this great new machine from Gaggia Milano is its eye-catching design, centred on its door, which is surrounded by RGB leds, allowing purchasers to change its appearance.
In addition to its compact dimensions, La Radiosa offers great flexibility. You can specify one or two bean hoppers, with one or two soluble powder containers.
Height: 103mm
Width : 735mm
Depth: 855mm
Weight: 225kg
Power Supply Voltage: 230V
Power Supply Frequency: 50 HZ

Uncluttered silver/black design with a LED lit window.




Capacitive numeric keyboard for product selection.




Anti vandalism coin introduction.




Ergonomic delivery bin



Contactless payments with card or key